Project 365 Days was created by Rayz Ong for his BA Degree project to help people to recap the past events of Singapore in the year 2009. It was turned into a three part series that includes posters (shown above), a three-dimensional installation and a stop-motion video.

The poster begins as an illustration and is then later translated into the imagery you see below for the three-dimensional portion. It is a white panel size of 2000mm x 1200mm and is placed on the tables base. Then 365 pyramids were aligned on top fo the base in a flowing sequence according to their hotness level, Volcanic to Mild. The colors of the Pyramids represent the different months and the sizes determine the hotness level. It shows a different an unique way to represent infographics, but in a three-dimensional manner, similar to that of the Data and Design piece done by Le Creative Sweatshop.
"This acts as a awareness for people to know there is a place for them to recap what had happened in the past. As history is boring I use a more vibrant approach in attract user for this new design concept." — Rayz Ong
This stop-motion animation is created using 2,000 still photos of 365 hand folded pyramids at Henderson Wave Singapore to showcase the flow of the information in chronological order from days to months to form 12 different colored pyramids where each pyramid represents data.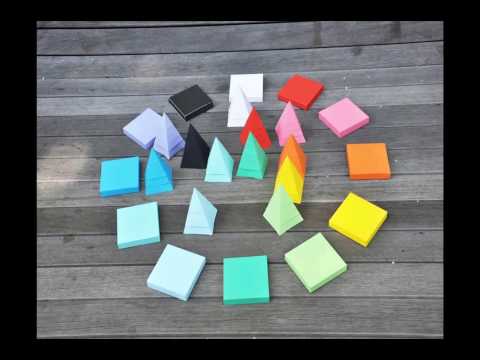 images via Rayz Ong