Entirely made of cardboard this DIY Move-it Kit designed by David Graham is a brilliant idea to help with all of those moving woes. I think I need of these when I go shopping in the future.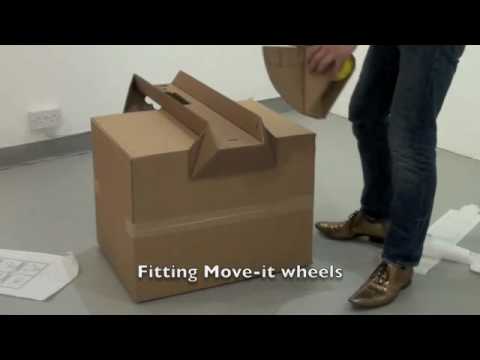 The kit itself comes with several adhesive cardboard parts that stick to the package, ultimately turning it into a durable trolley that can transform to fit virtually almost any size and shape. The parts stay bonded through a strong contact adhesive that can hold up to 20 kg.
The project as well as others were made for the James Dyson Award.
images from James Dyson Award